Radically Open DBT Tampa Team
Greetings! As the owner of Radically Open DBT Tampa, I thank you for exploring how my talented team offers evidence-based, culturally competent mental health care to the Florida community.  While Radically Open DBT is our specialty, you will find that our clinicians have a broad range of experience in building resilience and health in the communities where we live and serve. We welcome you to join us in creating a life worth living and sharing. ~ Heidi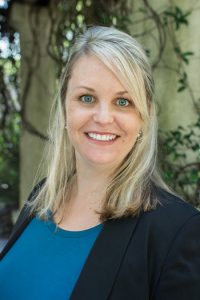 Heidi is the owner and clinical director of Radically Open DBT Tampa,  Certified RO DBT Clinician and Trainer, and is Board Certified by the American Board of Clinical Social Work. With over a two decades of mental health experience, she has had the privilege of  treating diverse people of all ages in hospitals, community mental health centers, non-profit organizations, higher education, and private practice settings.
Heidi has received advanced training in many evidence-based mental health treatments including Cognitive Behavioral Therapy, Exposure and Response Prevention, Psychological First Aid and Disaster Response, and Accelerated Resolution Therapy (trauma). She is a recognized Suicide Prevention professional having developed comprehensive suicide prevention trainings and response systems under the Garret Lee Smith Suicide Prevention Grant at two institutes of higher education.   In addition to psychotherapy, Heidi offers professional consultation and trainings in Radically Open DBT to improve treatment outcomes with traditionally challenging populations.  She was a founding member of the RO DBT Adolescent (RO-DBT A) committee,  participating in the development and trial of unpublished treatment adaptations for teens and has contributed to the development of  RO DBT Family (RO DBT-F)  treatment protocols under the mentorship of RO DBT treatment founder Dr. Thomas Lynch.
View Heidi's Resume – Ison CV 2023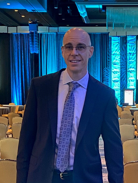 I received my master's degree in Counseling Psychology from Saint Leo University and for over ten years have been developing my therapeutic skills in a variety of areas. My professional history includes  developing community counseling resources for infectious diseases in the Tampa Bay Area and developing dual diagnosis treatment programs at substance abuse clinics while earning my Master's Certified Addictions Professional (MCAP).
My therapeutic training has led me to focus on a mindfulness orientation. My pursuit of developing my mindfulness therapeutic skills has been furthered by my Dialectical Behavior Therapy (DBT) training and certification in DBT therapy. DBT is useful in treating issues such as, under-control personality disorders, difficulty in getting unstuck from extreme emotions and, creating a healthy balance in life.  In 2020 I began intensively training and practicing Radically Open DBT for disorders of over-control. It is my joy to help people discover a greater sense of understanding.  I am looking forward to being apart of your journey.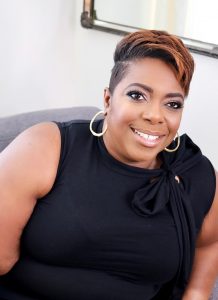 I have a Master's Degree and Doctorate of Psychology from The Chicago School of Professional Psychology, a Master's Degree in Professional Counseling from Argosy University Atlanta, and a Postdoctoral Certification in Health Psychology from Walden University. I specialize in working with children and adolescents, and their families. I have worked within various capacities: school settings, therapeutic day schools, residential settings, juvenile corrections, outpatient community mental health, and in-home services. I enjoy volunteering with the Suncoast Chapter of the Leukemia & Lymphoma Society, Big Brothers Big Sisters, and conducting short term mission work. I am a board member of Girls Empowered Mentally for Success (GEMS).
My philosophy when working with clients/families is to address the whole person (mind, body, and soul). I conceptualize each case from a systemic point of view, which incorporates how an individual and/or family is impacted within their culture, community, and society. In addition to being a therapist, I have extensive experience conducting parenting groups and assisting parents in developing skills to meet the specific needs of their family using positive parenting. Recently, I have been on the journey of learning RO DBT, giving me the perspective of working with individuals and how best to support parents as their child navigates their treatment.