Radically Open DBT Tampa Team
Greetings! As the owner of Radically Open DBT Tampa, I thank you for exploring how my talented team offers evidence-based mental health care to the Florida community.  While Radically Open DBT is our specialty, you will find that our clinicians have a broad range of experience in building resilience and health in the communities where we live and serve. ~ Heidi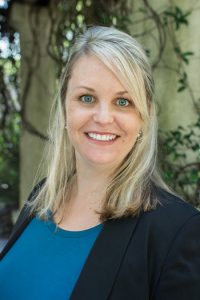 I received my Master's Degree in Social Work from Rutgers University—ranked among the Top 25 social work programs in the nation. I am the owner of Radically Open DBT Tampa and Board Certified by the American Board of Clinical Social Work. With over a decade of mental health experience, I have treated diverse people of all ages in hospitals, community mental health, non-profit organizations, higher education, and private practice settings.
As a Certified RO DBT Clinician and Trainer , I am committed to helping clients create a Life Worth Sharing through the delivery of individual, group, couples and family counseling. In addition to psychotherapy, I offer professional consultation and trainings in Radically Open DBT to improve treatment outcomes with traditionally challenging populations.  I was a founding member of the RO DBT Adolescent Steering Committee,  participating in the development and trial of unpublished treatment adaptations for teens.  I am presently working on the development of  RO DBT family treatment protocols under the mentorship of RO DBT Founder Dr. Thomas Lynch.
Ian H. Barker, LMHC, MCAP, DBTC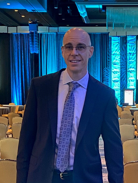 I received my master's degree in Counseling Psychology from Saint Leo University and for over ten years have been developing my therapeutic skills in a variety of areas. My professional history includes  developing community counseling resources for infectious diseases in the Tampa Bay Area and developing dual diagnosis treatment programs at substance abuse clinics while earning my Master's Certified Addictions Professional (MCAP).
My therapeutic training has led me to focus on a mindfulness orientation. My pursuit of developing my mindfulness therapeutic skills has been furthered by my Dialectical Behavior Therapy (DBT) training and certification in DBT therapy. DBT is useful in treating issues such as, under-control personality disorders, difficulty in getting unstuck from extreme emotions and, creating a healthy balance in life.  In 2020 I began intensively training and practicing Radically Open DBT for disorders of over-control. It is my joy to help people discover a greater sense of understanding.  I am looking forward to being apart of your journey.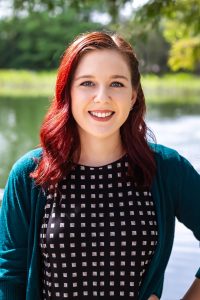 I received both my Bachelor's Degree and my Master's Degree in Social Work from Florida State University.  I am a Licensed Clinical Social Worker specializing in helping young adult women learn how to take control of their anxiety and depression. Using CBT techniques and a strengths-based, person-centered approach, I walk alongside and support you as you take the steps towards becoming the healthiest and most whole version of yourself.
A quote that resonates with me and my approach to mental health, by the poet Sierra DeMulder, states "I am whole even as I grow." My hope is to provide a safe, accepting, and inclusive space to be yourself, find your why, and piece together the never-ending work-in-progress that makes you human. A space to laugh, cry, gain clarity, hope, fail, and try again. It would be my honor to step into this journey with you.
Rachel Young, MSW, Registered Clinical Social Work Intern

I received my master's degree in social work (MSW) from Fordham University. I am currently a registered clinical social work intern in the state of Florida working towards independent licensure. I have experience working with children, adolescents, adults, and families while treating eating disorders, over-control and under-control individuals, trauma, anxiety, and depression. I am currently being trained in RO DBT for disorders of over-control and have completed my EMDR basic training to help individuals alleviate emotional distress from traumatic memories. I assess clients through a holistic lens and as a team work together to implement the best course of treatment. My clients can expect to be heard, validated, and taught skills to best navigate their lives and embrace their strengths. I value building relationships with my clients and supporting them where they are on their journey to well-being. I commend you for being here and for your willingness to reflect and grow.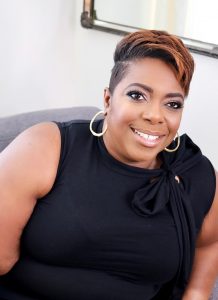 I have a Master's Degree and Doctorate of Psychology from The Chicago School of Professional Psychology, a Master's Degree in Professional Counseling from Argosy University Atlanta, and a Postdoctoral Certification in Health Psychology from Walden University. I specialize in working with children and adolescents, and their families. I have worked within various capacities: school settings, therapeutic day schools, residential settings, juvenile corrections, outpatient community mental health, and in-home services. I enjoy volunteering with the Suncoast Chapter of the Leukemia & Lymphoma Society, Big Brothers Big Sisters, and conducting short term mission work. I am a board member of Girls Empowered Mentally for Success (GEMS).
My philosophy when working with clients/families is to address the whole person (mind, body, and soul). I conceptualize each case from a systemic point of view, which incorporates how an individual and/or family is impacted within their culture, community, and society. In addition to being a therapist, I have extensive experience conducting parenting groups and assisting parents in developing skills to meet the specific needs of their family using positive parenting. Recently, I have been on the journey of learning RO DBT, giving me the perspective of working with individuals and how best to support parents as their child navigates their RO DBT treatment.
Kayla Demers, Administrative Assistant
I am currently pursuing my Bachelor's Degree in Psychology from The University of Tampa. Most of my experience has come from my courses there, as well as two years of research experience focused on emotional invalidation. I have assisted in many research projects while in the lab and am currently completing a Honors Thesis. My thesis is a project I designed along with one other student and our faculty advisor that addresses how emotional invalidation is related to childhood trauma and later academic stress and success. I have presented research at conferences at The University of Tampa and will be presenting my research at the Southeastern Psychological Association (SEPA) Conference.