Counseling Services
All counseling services are provided in a confidential and inclusive environment, to ensure your ultimate privacy and comfort.  Appointments are available via online HIPPA-compliant video platforms to meet your needs.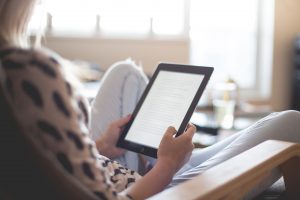 Initial Appointment: A comprehensive 75-minute appointment to learn about your personal history, relationships, current challenges, and desires for change. Clinical impressions and a recommended treatment plan will be provided at the conclusion of this appointment.
Individual Therapy: Personal counseling meetings are weekly or biweekly, depending on your current stressors and goals.  These meetings help teens and adults let go of stress, develop new insights, and create changes in thoughts and behaviors. Personal work outside of session is encouraged to continue the growth process.
Radically Open DBT Skills Class: Radically Open DBT skills classes are offered weekly in an online classroom style to teach skills for healthy coping and improving relationships. Each class is approximately 90 minutes long and follows a research-based curriculum to ensure maximum results.
NEW ONLINE!  Mondays, 10:00-11:30am & Thursdays, 6:30-8:00pm
This 30-week skills class introduces concepts and skills of psychological health including flexibility, openness and fostering healthy connections. Learn and practice the principles of Radical Openness, evidence-based in treating depression, anxiety, eating disorders, obsessive-compulsive features and personality disorders.

Family Interventions:  Family consultations are offered to the caregivers whose loved ones are receiving counseling services.  Research shows that a supportive environment and strong relationships are essential for good mental health outcomes.
Investment
Quality mental health care is an investment in yourself. I am a private fee-for-service therapist with specialized treatments tailored to your personal needs and privacy. I am happy to provide you with detailed receipts if you choose to file for out-of-network reimbursement with your insurance company.