Welcome
In times of uncertainty support is key! Online counseling now available!
For the safety of all of my clients and to respect social distancing recommendations of COVID-19, all counseling sessions will be temporarily conducted online.   I utilize all HIPPA compliant technology.  Your safety, comfort and confidentiality is my top priority!
Most people seek counseling when their typical way of managing stress is no longer working, when life seems overwhelming or when someone they care about suggests they seek support.
My practice is focused on counseling teens and adults to help them overcome life stressors, depression, anxiety, painful past experiences, and unhealthy coping styles that get in the way of personal wellness, healthy relationships, and success.
Not just talk…TOOLS!
My treatment style is warm, friendly, and focused on giving you practical tools you need for everyday life.  I use evidence-based interventions to offer the best care possible for my clients.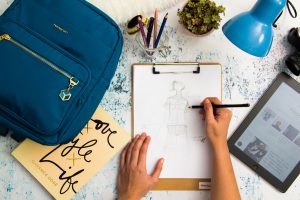 Mindfulness Based Stress Reduction
Cognitive-Behavioral Therapy
Interpersonal Psychotherapy
Prolonged Exposure (PTSD)
Radically Open DBT
I specialize in a new, ground-breaking therapy that treats chronic anxiety and depression caused by maladaptive over-control coping, Radically Open DBT.  RO DBT is founded on over 20 years of research by Dr. Thomas Lynch.  It uses the brain-body connection to induce relaxation states, mindfulness to increase self-awareness and exploration, and behavioral skills to try new things, make valued-based decisions and  meaningful relationships. RO DBT is life changing. It promotes openness, flexibility and connection.  RO DBT has changed the way I practice psychotherapy, and offered many of my clients a life worth sharing.