Welcome
Hi there! I'm Heidi Petracco, a Licensed Clinical Social Worker and Board Certified Diplomat in Clinical Social Work. Throughout my career, I have focused my work on counseling adolescents and adults to help them overcome painful past experiences and maladaptive coping styles that get in the way of personal wellness, emotional health, and life-long success and fulfillment.
Most people seek counseling when their typical way of managing stress is no longer working, when life seems overwhelming or when someone they care about suggests they seek support. In a comfortable and confidential setting I offer my clients an opportunity to experience supportive solutions through  individual therapy, group skills classes, and family interventions.
Treatment Approach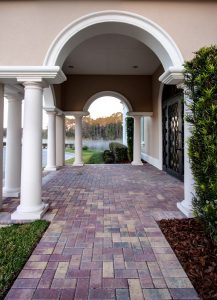 My treatment style is warm, friendly, diversity oriented, and light-hearted.  I use evidence-based interventions to offer the best care possible for my clients after a comprehensive initial appointment. I have been intensively trained and supervised in the following treatment types:
As a Radically Open DBT Senior Clinician and one-day Trainer, I specialize in treating adolescents and adults who have temperaments of over-control (OC).  What is OC? Let me tell you. Having an OC temperament means that your brain often sees the negative things in life. OC people are detail oriented and hard-working, and they may have trouble relaxing or having fun. While many of my OC clients have excelled in school or careers, the very same traits that help them succeed often block meaningful connections in life. Common OC problems include perfectionism, highly critical of self and others, feeling chronically lonely, masking inner thoughts or feelings, being rigid or stubborn, fearful of new situations or new people, having obsessions and compulsions, struggling with eating disorders and other self-destructive behaviors.
If you are wondering if you or your loved-one could benefit from this approach, go to Is RO DBT for Me?
The good news is there is a new, ground-breaking therapy that targets the maladaptive over-control coping, Radically Open DBT.  RO DBT is founded on over 20 years of research by Dr. Thomas Lynch.  It uses the brain-body connection to induce relaxation states, mindfulness to increase self-awareness and exploration, and behavioral skills to try new things, make valued-based decisions and  meaningful relationships. RO DBT is life changing. It promotes openness, flexibility and connection.  RO DBT has changed the way I practice psychotherapy, and offered many of my clients a life worth sharing.