Welcome
For the safety of all clients and to respect social distancing recommendations of COVID-19, counseling sessions are available both in-person and online.   Your safety, comfort and confidentiality is our top priority!
Radically Open DBT Tampa offers modern mental health solutions. We  focus on counseling teens (14+) and adults to help them overcome life stressors, depression, anxiety, painful past experiences, and unhealthy coping styles that get in the way of personal wellness, healthy relationships, and success.
Not just talk…TOOLS!
Our treatment style is warm, friendly, and focused on giving you practical tools you need for everyday life.  We use evidence-based interventions to offer the best care possible for clients.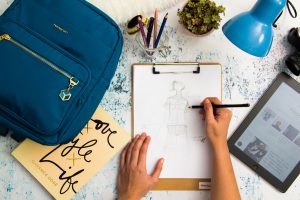 Radically Open Dialectical Behavioral Therapy (RO DBT)
Cognitive-Behavioral Therapy (CBT)
Exposure and Response Prevention (ERP)
Accelerated Resolution Therapy (for PTSD)
Radically Open DBT Tampa is an outpatient private practice specializing in a NEW, ground-breaking treatment for over-controlled coping related to strong desires to control oneself, others or the environment. Having an over-controlled temperament is associated with problematic perfectionism, chronic loneliness, refractory depression and anxiety, disordered eating, obsessive, compulsive and avoidant personality features.  Individuals who struggle with problematic over-control may have a strong sense of right vs wrong, have difficulty adjusting to changes, find it hard to maintain close relationships, shutdown or act out when things don't go as they want or expect.
RO DBT is founded on over 20 years of research by Dr. Thomas Lynch.  It uses the brain-body connection to induce relaxation states, mindfulness to increase self-awareness and exploration, and behavioral skills to try new things, make valued-based decisions and  meaningful relationships. RO DBT is life changing. It promotes openness, flexibility and connection.  RO DBT has changed the way we practice psychotherapy, and offered many clients a life worth sharing.